Water and fire can seriously damage a building. While it is natural for your building to endure a lot of wear and tear, fire and water damage can render it unsafe or uninhabitable. To avoid further damage, you should consider water and fire restoration. This service will help you to get your building back to normal as quickly as possible.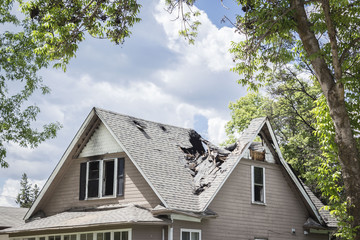 Water And Fire Restoration assess the damage to the property. This may require returning the next day, especially if the fire occurred overnight. After inspecting the structure, they will prepare a renovation plan. They may apply antimicrobial chemicals to prevent the growth of mold. They may also use deodorizing agents to reduce any smoke smells. Fire restoration companies will also perform duct cleaning to remove soot from every corner and crevice.
Fire and water damage can cause a great deal of damage to a home. It is important to know the steps that should be taken to recover your property from a fire. The first step involves removing water from the area. The next step is to clean and disinfect the area to prevent mold growth. If possible, you should also remove soot and smoke from the area, as these can spread to walls and carpets, causing more extensive damage.
Standing water is not only damaging to your property, but it may also lead to severe mold and mildew growth. In addition to inspecting the damage, water removal is necessary before any restoration services begin. Water removal services involve high-powered pumps and vacuums. These tools are designed to absorb water efficiently.
Water and fire damage restoration requires specialized tools. Some restoration companies may use moisture meters, axial air movers, thermo-hygrometers, probe meters, ducting, containment zip walls, and sprayers. Some also utilize odor eliminators and sealers. These tools are essential for ensuring that the work gets done properly. These tools are an essential part of starting a restoration business. Air movers, low-grain refrigerant dehumidifiers, and other equipment are essential for fire cleanup. Water damage tools rely on flood extractor machines and additional accessories. Without the right tools, your business won't be able to complete a job.
There are many types of water-damage equipment, and all of them have important functions. In addition to these tools, water restoration companies also need office equipment and software to manage their businesses. The software can help them keep track of customer relationships and project management. Spreadsheets can be unwieldy, so you should consider investing in a software program that integrates all of your services into one tool. When you first start your business, it may be best to invest in a basic all-in-one tool. A van is also a necessary piece of equipment for the job. Airflow tools and extraction tools can be purchased later when you save up some earnings.
Fires and water damage can cause a number of health risks for occupants. The chemicals used to put out fires may cause severe respiratory problems and even death in some people. For this reason, people with asthma or other respiratory problems should stay away from the affected areas until they are cleaned up. It's also best to wear masks that filter the air to prevent exposure. Even without a serious health risk, exposure to chemicals and smoke can cause irritation to the eyes and lungs. Symptoms can include redness, discomfort, pain, and blurred vision.
The first step in water and fire restoration is assessing the extent of damage. Large fires often use a large amount of water to put out the flames. This water saturates the affected areas and worsens the situation over time. The water can also cause mold growth, which can be costly to remove. After the water has been removed, a second assessment will be carried out to determine what type of construction is required to bring the affected areas back to their original state.
The volume of water and the source of the water will affect the cost of the restoration. For example, if the water came from a burst pipe, the pipe system will need to be repaired as well. The more extreme the damages, the longer the restoration time will take and the more the cost will be. Water and fire restoration processes require specialized equipment and highly trained technicians.